The Gallery Collection Firefox 5 Cleanburn Multifuel / Woodburning Stove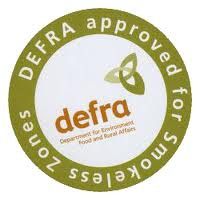 The Firefox 5 Cleanburn woodburning and multifuel Stove is one of the newest additions to the Gallery range of stoves.
The Firefox 5 is a wood burning and multifuel stove that is DEFRA approved so it can be used in smoke controlled areas.
See also the Firefox 5 Classic Cleanburn which has a more square look to it than the standard Firefox 5 stove, the door is different and the window is not rounded at the corners.
It has a nominal heat output of 4.9kW and is a multifuel stove suited to the smaller room but also capable of wood burning.
Its robust looks, 5.0kW output and large viewing window make it suitable for most room settings.
This stove is supplied with a FREE installation kit and Fire Starter Kit saving you up to £100
Call us now on 0113 2555622 for more information