Stove Installation Sheffield
Are you looking for stove installation in Sheffield? If so then look no further as Leeds Stove Centre has a large team of highly trained staff ready to carry out Sheffield stove installation to the highest industry standard. Our Sheffield stove installation specialists are all fully trained and we have an extensive range of stoves, that are guaranteed to suit any home. We pride ourselves on our craftsmanship and can guarantee that we will have the perfect stove for your home.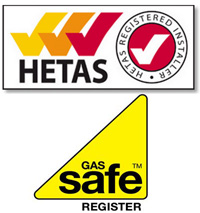 Our Sheffield stove installation team can install all stove types including electric, wood burning, gas, electric, boiler and multi fuel stoves. We stock stoves from the leading manufacturers like Aga, Broseley, Morso, Villager and Firefox, to name a few. Our showroom has its own parking, wheel-chair access and a wide variety of stoves on display. We pride ourselves on catering for all aspects related to Sheffield stove installation so you can trust Leeds Stove Centre will have the right stove for you.
We will carry out a free Sheffield stove installation survey. Leeds Stove Centre always endeavor to match or beat any genuine competitors price in the UK for the same stove. Our expert Sheffield stove installation teams are able to carry out chimney tests and fit flue systems and will be more than happy to come visit you at your home to carry out a Sheffield stove installation survey.
For more information on Doncaster stove installation or our installation in services in other areas please contact us