Stove Installation Sheffield
Are you looking for first class Sheffield stove installation? If so then make Leeds Stove Centre your choice of stove retailer and we guarantee you wouldn't be disappointed. We offer professional Sheffield stove installation even if you haven't purchased your stove from us initially but require installation. We have a large team Sheffield stove installation specialists who are all fully qualified in every aspect of installing stoves.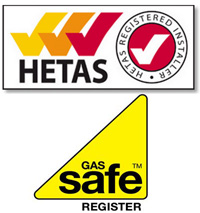 Please come and visit our new 5000 square foot showroom at Leeds Stove Centre to see our amazing range of products. Leeds Stove Centre has an extensive range of stoves that are guaranteed to suit any home and interior. Also knowing that we cater for all aspects related to Sheffield stove installation means you can trust our company to be the right choice for you. Many stoves are 'live' at the showroom so you are able to appreciate them as if they were in your own home. Our Sheffield stove installation experts are able to carry out chimney tests and fit flue systems so if whether its an electric, wood burning, gas or electric stove you desire, make Leeds Stove Centre your one-stop shop.
We will visit you at your home to carry out a Sheffield stove installation survey for free. Leeds Stove Centre always endeavour to match or beat any genuine competitors price in the UK for the same stove. We stock stoves from the leading manufacturers like Aga, Broseley, Morso, Villager and many more.
For more information on Sheffield stove installation or our installation in services in other areas please contact us