The Westfire Uniq 35 SE Multi Fuel Stove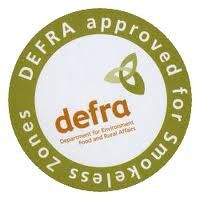 The contemporary Westfire Uniq 35 is the perfect combination of simple operation, beautiful Danish design and high efficiency wood burning characteristics.
Approved by DEFRA for use in smokeless areas.
The Uniq 35 SE produces less than 100°C underneath the appliance, which means it can be placed on a 12mm hearth with no construct hearth required.
The Westfire Uniq 35 takes the best features of a multi-fuel fire and encapsulates them in a beautifully designed piece of furniture which would look great either free standing or in a fireplace opening. Click on the image to enlarge.
Pre heated secondary airwash for cleaner glass. The result is a higher efficiency and also a cleaner combustion.
Finished in Black only, the Uniq 35 is 81% efficient with a maximum heat output of 4.3kW
Flue Types:
This product is compatible with the following flue types: