The Westfire Uniq 35 SE Inset Multi Fuel Stove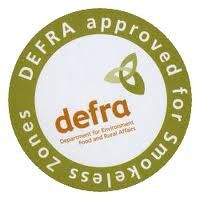 The contemporary Westifre Uniq 35 SE Inset is the perfect combination of simple operation, beautiful Danish design and high efficiency wood burning characteristics.
The Uniq 35 Inset is available with a choice of either a 3 or 4 sided trim, which means the appliance can be installed on either a hearth or higher up the fireplace.
The Westfire Uniq 35 SE Inset brings style and sophistication to multi-fuel burning stoves.
Featuring all the best combustion technologies and styling to match, it is certainly the perfect addition to any home. Click on the image to enlarge.
Approved by DEFRA for use in smokeless areas.
Pre heated secondary airwash for cleaner glass. The result is a higher efficiency and also a cleaner combustion.
Finished in Black only, the Uniq 35 is 81% efficient with a maximum heat output of 4.3kW