The Stovax Riva Plus Midi Woodburning Stove
The Riva Plus Midi stove is a little bigger than the Riva Plus Small – so it will provide extra heating capacity to make slightly larger rooms cosy in winter. (Click on image to enlarge)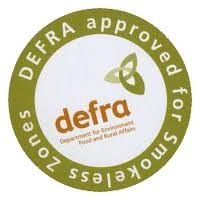 All Riva Plus stoves feature cleanburn combustion systems. This means burning logs or solid fuels with outstanding efficiency. More heat is delivered in to the room and less heat goes up the chimney.
Riva Plus stoves are available either as dedicated wood burning stoves or as multi fuel stoves with a specially designed riddling grate. (See separate listings)
The Riva Plus Midi stove uses Stovax's firebox technology to give you high efficiency in your home heating.
This stove is approved for use in smoke control areas 
Single combustion control lever optimises air supply for fuel type
Removable window crosses for 'clear door' option
Steel body
Cleanburn and Airwash system
Maximum heat output of 6.50kW
Highly efficient - up to 72%
Maximum log length of 300mm (12")
Additional room vent required
5" flue outlet (top or rear)
Optional Low and High Canopies available
Finished in Matt Black
This stove is supplied with a FREE Installation kit and Fire Starter Kit saving you up to £100.
Call us for the latest prices and availability on 0113 255 5622
Call us now on 0113 2555622 for more information