The Contemporary Mendip Loxton 5 SE Multifuel and Woodburning Stove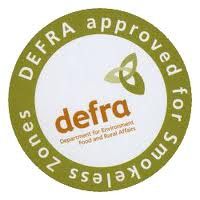 The Loxton with its clean lines and simple flat face give it a simple, elegant, contemporary look. Available in three different sizes (5, 6 and 8kW), you can be sure that it won't only have the size to suit your room but the looks as well. (Click on images to enlarge)
The Loxton 5 SE, like every stove in the Mendip Stoves range, comes with high quality as standard with its tough 5mm steel body and cast iron grate being just a few of the features that make the Loxtons the high-efficiency wood burning and multi fuel stoves that they are.
Built with the express purpose of being a multi-fuel stove for the UK market the Loxton has been designed to be highly efficient. Whether burning coal, wood or smokeless fuels, its triple air supplies ensure adequate air exactly where it is needed and the vermiculite lined insulated fire chamber keeps your fire hot so it can keep heating your room.
The Loxtons all come with ease of use as standard. Whichever output you go for, you can be sure that running your stove won't be a chore, with the cool touch handle making reloading a breeze and the simple air controls making it simple to keep the fire running how you see fit.
The Loxton range also have a preheated secondary airwash to help keep the glass clean, bathing the glass in a constant flow of air to keep those sooty deposits from building up and impeding your view of you fire.
The Loxton 5 is the baby of the Loxton family but not to be overlooked with its 5kW output. It can easily keep you toasty on those cold winter nights and it won't stop there.
Like the rest of the range, the Loxton 5 features a huge array of features to make your life easier with adjustable feet to ensure your fire is level even on uneven floors
The air controls are extremely simple but also extremely effective, with just a slide of the control you have the power to keep your fire burning how you see fit and with primary, secondary and tertiary air supplies you know its running efficiently.
Another benefit of the Loxton 5 is the narrow depth. At only 290mm deep it can fit on existing hearths and in the smallest of spaces and with a choice of  top or rear outlets you can be sure that wherever or however you want to install your fire, the Loxton 5 is flexible to your needs
This stove also comes with a FREE Installation Kit and Fire Starter kit, saving you up to £100
Call us now on 0113 2555622 for more information