The Esse 500 Vista Flueless Gas Stove
The Esse 500 Flueless gas stove brings the extraordinary benefits of catalytic technology to any living space. Click on the image to enlarge.
This log effect gas stove does not require a flue giving you the freedom to locate it virtually anywhere. As no flue or chimney is required, installation costs are inevitably lower than those associated with a flued stove.
All the heat comes into the room, rather than being lost up a flue - so you benefit from even greater energy efficiency.
It is available in a choice of six colour finishes.
The Esse 500 Vista Flueless gas stove is 100% efficient and has a realistic Log fire effect.
The Esse 500 flueless gas stove has a Patented catalytic technology that 'scrubs clean' burnt gas emissions.
Thanks to the innovative optional remote control of the FG500, you can set a desired temperature and the fire will modulate to reach and then maintain this temperature. Alternatively, you can choose to control it manually.
Features:
Flueless with patented catalytic technology
Piezo spark ignition
Auto safety shut off
Excellent flame pattern
Thermostatically controlled
Cast iron construction
Minimum room size 40m3
100cm2 fixed ventilation required
Heat Output 3.3Kw
Efficiency 100%
Available for use with Natural Gas or LPG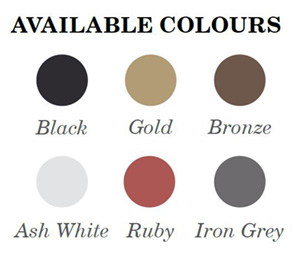 Call us now on 0113 2555622 for more information