The Cleanburn Sonderskoven Multi-fuel Stove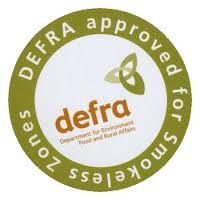 You need a big fire, not a big carbon footprint. So choose the Sønderskoven. With a heat output of 7.4kW, it's perfect for heating big family rooms – better for your budget and your conscience. (Click on images to enlarge)
Whether you choose seasoned wood or smokeless fuel, you'll know you're getting exceptional efficiency. Independent Danish testing has certified its fuel efficiency of 78.9% - which means more warmth, and less waste.
It's tough to beat on efficiency: so the only dilemma is, which model should you choose? The elegant Sønderskoven Pedestal, raised on a sleek iron column; the Sønderskoven European, with a contemporary log store underneath the grate; or the Sønderskoven Traditional, styled like an old-fashioned wood burner?
Wood burning efficiency of 77%
Available in 4 different finishes
Single or Double Door option
Available with Traditional, European or Pedestal Legs, call for details
Call our friendly sales staff for our competiitve prices.
This stove is supplied with a FREE installation kit and Fire Starter Kit saving you up to £100