The Cleanburn Skagen Multifuel and Woodburning Stove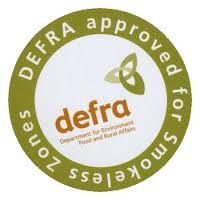 DEFRA Approved for use in Smoke Control Areas with optional Smoke Control Kit
We are delighted to unveil the steel Skagen Traditional – with an innovative airflow panel that puts instant control at your fingertips. (Click on images to enlarge)
The airflow control panel has ease of access and use, adjusting the airflow enables you to set this stove to burn softly (while you take a walk) or furiously (when you come in from the cold) – and for a stove this size, the Skagen's output is exceptional.
It can maintain an output of 6kW, utilising TripleBurn Plus® to maximise fuel efficiency.
Choose between wood or another approved solid fuel, allowing you to optimise your heating system.
Maximum Heat Output of 6kW ( 5 or 6 kW Version available)
Wood burning efficiency of 79%
Available in 4 different finishes
Single or Double Door
Available with Traditional, European or Pedestal Legs
Call our friendly sales staff for our competiitve prices.
This stove is supplied with a FREE installation kit and Fire Starter Kit saving you up to £100
Call us now on 0113 2555622 for more information