The Cleanburn Norreskoven Multifuel Stove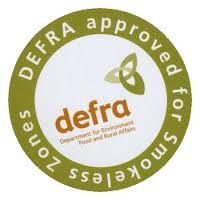 Are you planning a more classic interior? The Nørreskoven Traditional unites centuries of stove design with future-proof technology. (Click on images to enlarge)
Though it looks like an old fashioned home-warmer, the Nørreskoven is a beast under the bonnet.
This convection stove can be piled high with seasoned logs and, thanks to Tripleburn technology, you'll get the best from them every time: its heat output range is sufficient for family rooms.
The Air wash system keeps excess carbon deposits away from the glass door – so you'll not need to clean daily on hands and knees! How refreshingly modern... 
With a heat output range of 4.4kW, the Nørreskoven is an exceptional stove.
Choose from three stylish models: the Nørreskoven Pedestal, raised on a column; the Nørreskoven Traditional inspired by old-fashioned stove styling, or the Nørreskoven Europe, with a built-in log store for style and convenience.
Awesome Woodburning efficiency of 80%
Available in 4 different finishes
Single or Double Door options on the Multi-fuel version
Available with Traditional, European or Pedestal Legs
Dedicated wood burning option available for £1019
Call our friendly sales staff for our competiitve prices.
This stove is supplied with a FREE installation kit and Fire Starter Kit saving you up to £100
Call us now on 0113 2555622 for more information