The Cleanburn Lovenholm Woodburning and Multifuel Stove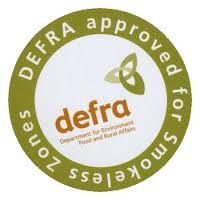 Slender, sleek, and simply Scandinavian: the Løvenholm makes a chic centrepiece for any room. (Click on images to enlarge)
Clean lines and clean thinking characterise the Løvenholm. Its minimalist looks are matched with an eco-friendly performance.
Certified by an independent Danish laboratory, the stove's low emission rate (0.19%) is due to our Tripleburn technology.
This figure exempts the stove from those banned under the Clean Air Act (UK 1993), making it DEFRA Approved and permissable for use in Smoke Control areas.
If you're looking for low environmental impact, but high design impact, the Løvenholm is a natural choice.
It's also a pleasure to use. You can change from wood to smokeless fuel in seconds , and riddle the grate using the cool-touch handle (multifuel option only).
At night you can even close the vents and leave it to smoulder until the morning.
Maximum Heat Output of 4.6kW
Wood burning efficiency of 75%
Available in 4 different finishes
Single or Double Door (Woodburner only available with single door)
Available with Traditional or European Legs
Call our friendly sales staff for our competiitve prices.
This stove is supplied with a FREE installation kit and Fire Starter Kit saving you up to £100
Call us now on 0113 2555622 for more information