The Cast Tec Puma 5kW Multi-Fuel Stove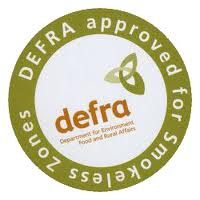 The Puma 5 is part the Cougar family using the same interior and therefore providing the same output and efficiency.
The external look of the Puma 5 is more of a square design and it sports a polished steel handle.
A multi-fuel grate allows the Puma 5 to burn seasoned wood or smokeless fuels. This stove is also available as a 7kW model.
The Puma is shown with the Keswick mantel in Solid Oak. This mantel can also be supplied in Solid Pine.
The stove is sitting on a Honed Granite Hearth (boxed flush 900mm wide x 750mm x 50mm) with a Grey Slate Inglenook panel to the rear.
The Puma 5 is DEFRA Approved stove for wood burning in smoke controlled areas
This stove is supplied with a FREE installation kit and Fire Starter Kit saving you up to £100
Call us now on 0113 2555622 for more information