Home »
DEFRA Approved Stoves
DEFRA Approved Stoves, Smokeless Stoves, Low Smoke Stoves| LeedsStovecentre
View Products:
All of these stoves have been approved for use within a smoke control area providing you are burning the correct fuel upon them.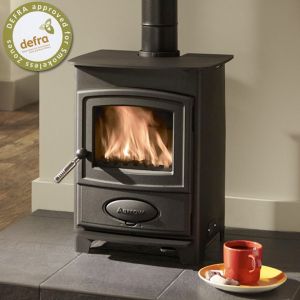 If you are still wanting the feeling of a beautiful wood burning stove but live in a smoke control area, you need not to worry. DEFRA approved stoves are the perfect solution, it is an advanced system of eco-engineering which have been approved by the government for burning wood in smoke control areas. Leeds Stove Centre have an extensive range of DEFRA approved stoves to buy online.
Back in 1956 and 1968 there were clean air acts were introduced to deal with the extensive amount of smog that was caused from the heavy use of coal. Coal was used as the main resource to heat a home and also the industry. The acts were introduced to allow local authorities to control the emissions that were produced from domestic and commercial buildings. These areas were then introduced for 'smoke control area', since then many smoke free zones have been introduced for stoves across many of the UK's large towns and cities. You can view a list of smoke control areas here.
Defra approved stoves have been made exempt from these smoke control areas and have passed tests to show that they only emit a certain amount of smoke at certain temperatures. These tests prove that the stove is suitable to burn wood in smoke controlled areas. It is important to use the correct fuel in a defra approved stove, there are numerous choices to choose from such as smokeless coal and smokeless wood.
Although our defra approved stoves are suitable for smoke controlled areas there is no compromise on style and design. Leeds Stove Centre has over 100 defra approved stoves to choose from in a large choice of styles and brands. We stock a range of traditional styled stoves and modern stoves in a range of colours, your bound to find your ideal stove at The Leeds Stove Centre.
If you have any questions about any of our defra approved stoves, please do not hesitate to contact us on 0113 2191 176 or via the contact us form