Home »
Cleanburn Sonderskoven Inset Stove
Description:
The Cleanburn Sønderskoven Inset Stove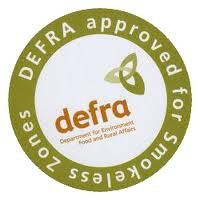 High impact, low profile
So you want to reduce emissions and stay cosy without resorting to goats' hair slippers? Here's our answer for style-conscious carbonsavers. The Cleanburn Sønderskoven. (Click on images to enlarge)
The Sønderskoven blends a clean Scandinavian look with fantastically low emissions.
This gorgeous new inset stove is designed for fireplaces where a low profile is required. Just take a look at these figures – all approved and certified.
It features Cleanburn technology for a record-beating performance. The result is a stylish inset stove that's easy on the budget and the environment. Reducing your carbon footprint has never been more chic.
Maximum Heat Output of 6kW
Wood burning efficiency of 75%
Available in 4 different finishes
Single or Double Door
Call our friendly sales staff for our competiitve prices.
PLEASE NOTE: This stove can only be purchased through one of our retail showrooms and are not available to purchase online. Call for details.
Technical Specification & Dimensions:
Heat Output : 6.0kW
Flue Size : 6" (152mm)
Fuel Type : Wood
Max Log Length : 200mm
Flue Options : Rear
Efficiency : 75%
DEFRA Approved : Yes
Weight : 117kgs
Warranty : Two years
You may also like these related products:
WAS £1399.00

NOW £1139.00 inc. VAT