Yeoman Stoves
Welcome To Yeoman Stoves

Yeoman Stoves are one of the UKs leading manufacturers of high quality, energy efficient stoves and provide excellent value for money.
Expanding their enterprise over the last 25 years, Yeoman Stoves offer a wide selection of stoves, ranging from the traditional wood burning stove to the contemporary stove, offering multi-fuel, electric, gas and high-output boiler models.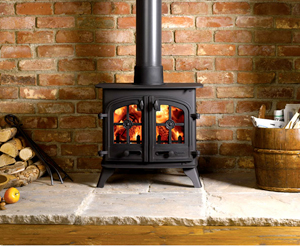 All Yeoman Stoves are tested to ensure that they meet high standards for energy efficiency and emissions. In addition to this, all Yeoman Stoves come with a 2 year guarantee and a 5 year castings warranty, so you can rest assured that a Yeoman Stove is a reliable stove.
Yeoman Stoves pride themselves in putting the consumer's needs first, allowing the user to choose from a selection of style options, including colour finishes, single or double doors and even a high or low canopy.