Varde Ovne
"For the people who work here, Varde Ovne is first and foremost a good workplace, where we strive to create a warm focus for homes and the families who live in them. We are passionate about making a product that functions well, and that is produced from high-quality raw materials and with an elegant design. We strive continually to improve our products so that you will not find a stove that is easier or simpler to use than ours.
Above all, we believe that a good wood-burning stove should become the focus in your home in the cold winter months. It should be an attractive addition to your home décor and it must be easy to use so that you have no hesitation but to light it as soon as you can. We want you to be just as proud of your new Varde Ovne stove as we are."
CEO Jan Meldgaard, Varde Ovne
When you buy a Varde Ovne stove, you are assured of:

• Stylish Scandinavian design
• High quality and innovative functions
• A wide range of stoves to choose from, and a tailor-made solution for your home
• A heating solution that is CO2 neutral
• Easy to light and remove ash
• Optimum utilisation of fuel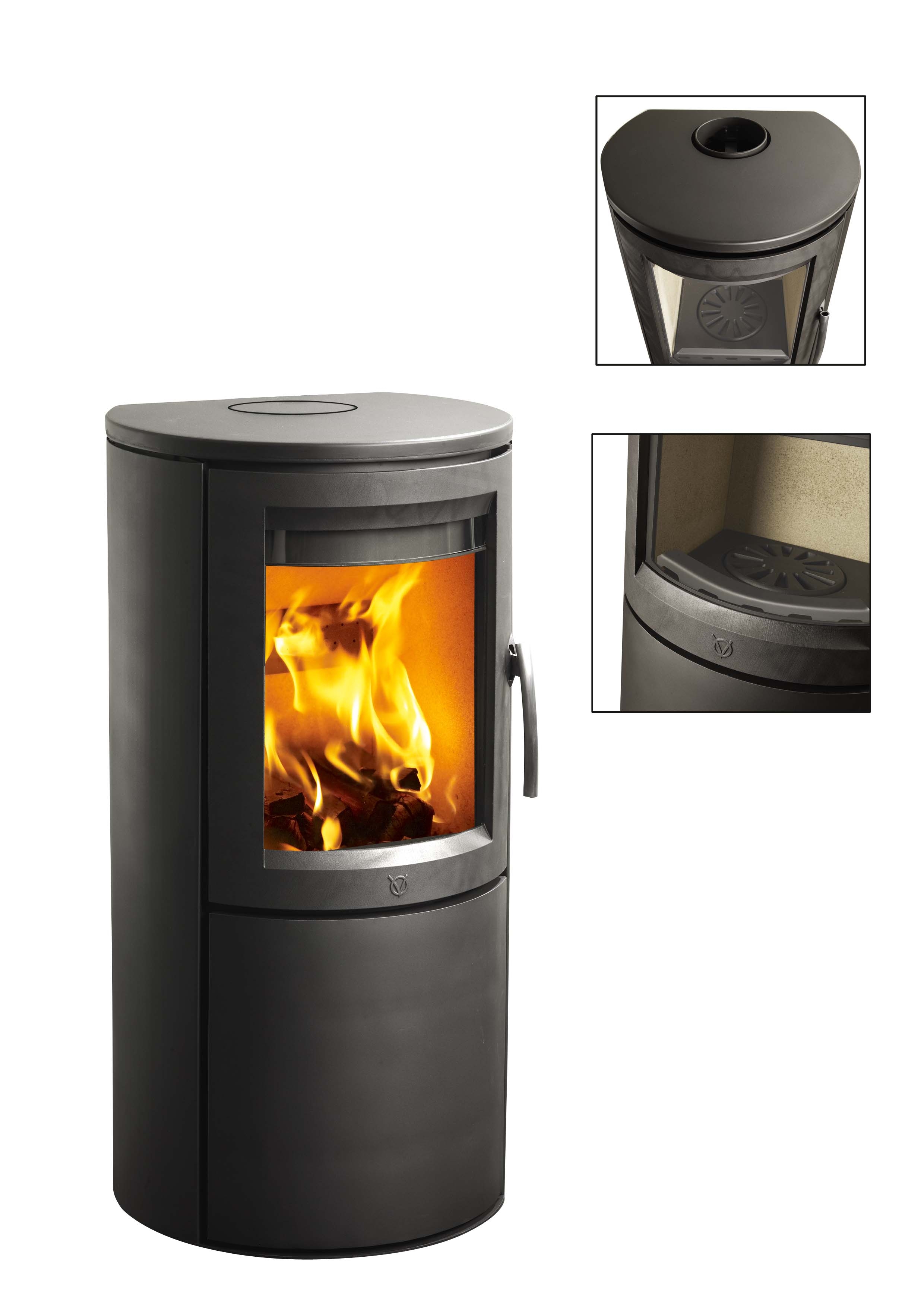 How to recognise a Varde Ovne stove
A Varde Ovne stove is easy to recognise:
• High-quality cast-iron doors
• All exposed parts of the stove are forged in cast iron
• Self-cleaning glass
• Ergonomically correct handling
• Constructed on the convection principle
• Grille in base for easy ash removal
• Tempered handles
The contemporary plain design combined with high efficiency ratings have made them popular in Europe.
All the models are convection stoves and have quite a few features that make them an attractive choice.
The cast iron top and doors gives a sturdy appearance and the fact that all exposed parts are forged in cast iron gives a very good build quality.
The glass has an air wash system which helps to keep the glass clean and the handle is tempered and therefore cool to touch when re-loading fuel.
A circular grate in the base of the combustion chamber makes cleaning out the ash an easy procedure.