Home »
Dunsley Highlander 3 Non Shaker Woodburning Stove
Description:
Dunsley Highlander 3 Non-Shaker Woodburning Stove
Better priced than the multi-fuel Highlander 3, this non shaker version has a static grate which is ideal for those people using only wood
Designed to give you a cleaner burn and superb efficiency, the Highlander 3's appearance and superb air wash (to keep the glass clean), gives it an appearance to be desired
With a compact size and low heat output of up to 3.3kW, the Dunsley Highlander 3 multifuel woodburner is an ideal stove for heating smaller rooms
As with the Highlander 7 and 5, the Highlander 3 multi-fuel stove has been designed to give you a cleaner burn and superb efficiency. Its slim appearance and superb air wash gives it an appearance to be desired.
The air wash and primary air controls are designed to be precisely controlled, to allow maximum efficiency to be obtained and control outputs to your requirements
The Highlander 3 stove is available with an optional matching canopy. This can be removed or replaced at any time. The Highlander 3 has interchangable top or rear flue outlets fitted as standard, to take a 125mm (5") flue pipe
The Highlander 3 has been designed with one door to open for re-fuelling and ash removal, therefore no safety precautions are necessary to prevent over-firing of fuel when removing ash from below the grate
The Highlander 3 will take logs up to 200mm (8") long.
The super air wash system has been designed tp keep the glass clean to give a full view of the superb flame pattern, created as the flames rise to meet the incoming air, thus causing secondary combustion to take place.
A steel boiler or stainless steel boiler option is also available. This takes the place of the rear firebrick and can be installed by Dunsley if ordered with the stove, or can be fitted at a later date if required

The Dunsley Highlander is a traditional wood burning stove manufactured from the very best material, finished in a heat resistance metallic black stove enamel paint and fitted with either black or brass handles at no extra cost
The firebox is lined with high temperature firebrick, the bricks have been pressure cast for longer life
This stove is supplied with a FREE installation kit and Fire Starter Kit saving you up to £100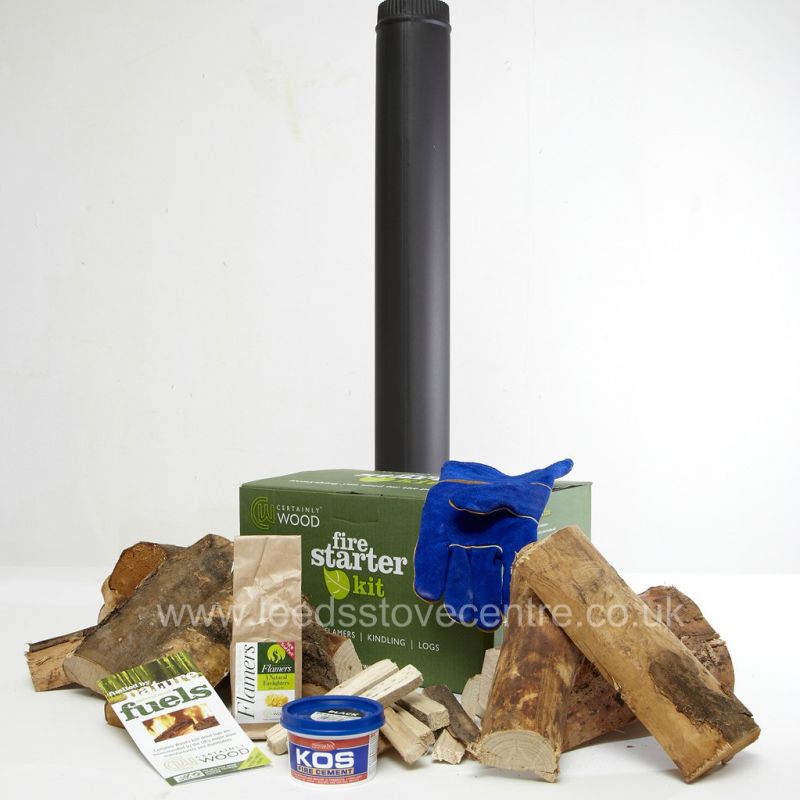 Technical Specification & Dimensions:
A: 350mm B: 560mm C: 385mm D: 445mm E: 105mm
Heat Output : 3.3kW (Room 2.4kW Water 1.0kW when fitted with boiler)
Efficiency : N/A
Flue Size : 5" (125mm)
Fuel Type : Multi-fuel / Wood-burning
Flue Options : Top or rear (interchangeable)
Stove Body Material : Steel Plate and Cast iron
Approx Weight : N/A
Airwash : Yes
Guarantee : 3 years.
Airvent Required : No
NB: If you intend to fit the canopy onto the stove add 110mm to the height.
You may also like these related products:
WAS £1299.00

NOW £1239.00 inc. VAT

WAS £899.00

NOW £809.00 inc. VAT

WAS £665.00

NOW £605.00 inc. VAT