Home »
Dunsley Yorkshire Woodburning Stove
Description:
The Dunsley Yorkshire Woodburning Stove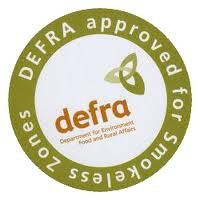 The British made Dunsley Yorkshire stove is one of only a handfull of stoves approved by DEFRA to burn wood in smoke control areas
Emissions from the Yorkshire are so low that it very easily complies with the clean air act.
All this has been achieved on the Yorkshire without using catalyst combusters, which are very expensive to replace and can easily become damaged if coal or impure wood is burnt
The body of the Yorkshire is made from tough steel plate and cast iron. The window is not glass, but transparent ceramic first developed for the space shuttle.
The firebrick lining is manufactured from high temperature heat reflecting material, pressure cast to meet the special design and requirements of the Yorkshire
Easy to use - Just one simple control to set the heat level you want and the air wash required. Plus a built in de-ashing mechanism, easy access for cleaning the stove and cleanburn at all times
Superb view of the fire - Through the large 360mm x 222mm air washed window
Optional Extras - The Griddle fits on top of the hot plate, ideal to griddle your steak, bacon, sausage, chops etc. The Trivet fixes at each side of the flue, held in position by two screws and raised slightly from the stove top to provide an area at the rear of the hotplate or griddle to keep food or coffee warm.


THIS STOVE IS 'CLEAN AIR ACT' APPROVED FOR BURNING WOOD IN A SMOKELESS ZONE
This stove is supplied with a FREE installation kit and Fire Starter Kit saving you up to £100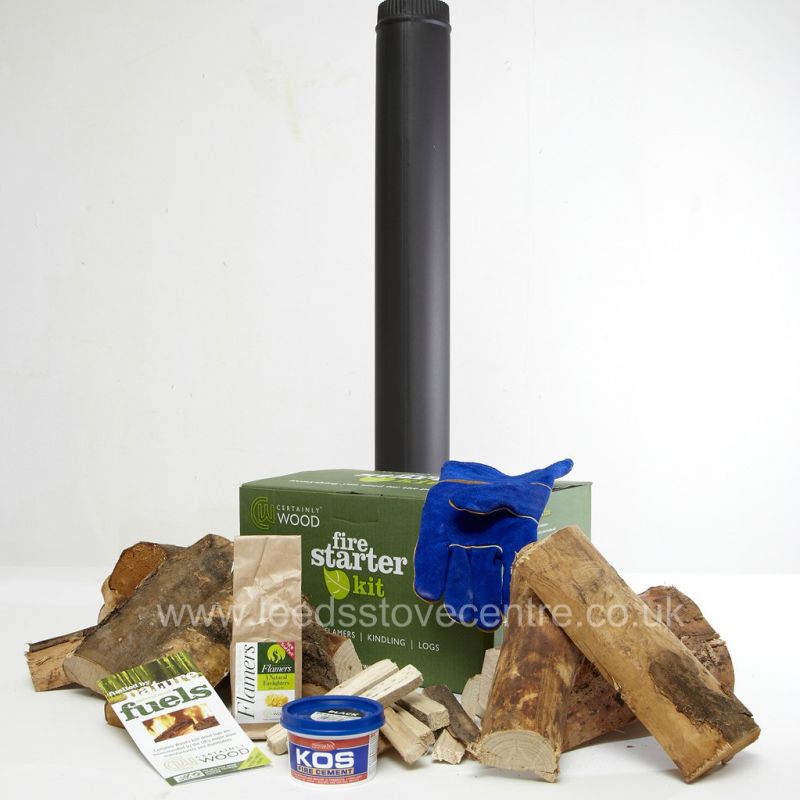 Technical Specification & Dimensions:
Heat Output : 12kW
Efficiency : 71%
Flue Size : 6" (150mm)
Fuel Type : Wood-burning
Flue Options : Top only
Stove Body Material : Steel Plate and Cast iron
Approx Weight : 142kg
Airwash : Yes
Guarantee : 3 Years
Airvent Required : Yes
In ordinary stoves the air enters below the fuel, so that smoke is carried upwards.
The Yorkshire Stove uses the Downburning system where air comes in at the top, the smoke is pulled downwards, so that the smoke [which is tiny particles of unburned fuel] is forced through the very hottest part of the fire and so burns away as air is introduced through the afterburn air inlets at the rear of the fire - giving more heat for less fuel therefore much cleaner combustion.
You may also like these related products:
WAS £849.00

NOW £618.00 inc. VAT