Home »
Holmfirth VR-A5 Multifuel/Woodburning Stove
Description:
The Holmfirth VR-A5 Multifuel/Woodburning Stove
The Homfirth VR-A5 is an attractive Small Stove with an output of 5kW, and is suitable for heating small rooms and spaces. It also has a larger 8kw version available (see our listing for the Holmfirth VR-A8).
It has the ability to heat up to 75m3 of space, and the fire can be admired through the arched viewing glass. (Click on image to enlarge)
A range of features including Airwash, Multifuel Choice and easy access to flue outlets make the Holmfirth VR-A5 stove a very versatile stove that is simple to maintain.
A removable throat plate and ashpan makes cleaning the stove and flue outlets very simple for added ease of use.
This durable cast iron stove retains the heat of the fire and convects it evenly into the room for hours. The arched viewing glass also gives a great direct heat to the room and also a great view of the fire.
A top air control allows the air to be directed down the glass to keep it clean and add secondary air to complete combustion for a more efficient stove.
Polished Steel handles and levers
Manufactured to CE EN 13240 specification
***LIMITED STOCKS ON THIS PRODUCT***
Model No. VR-A5
Flue Types:
This product is compatible with the following flue types:
Technical Specification & Dimensions: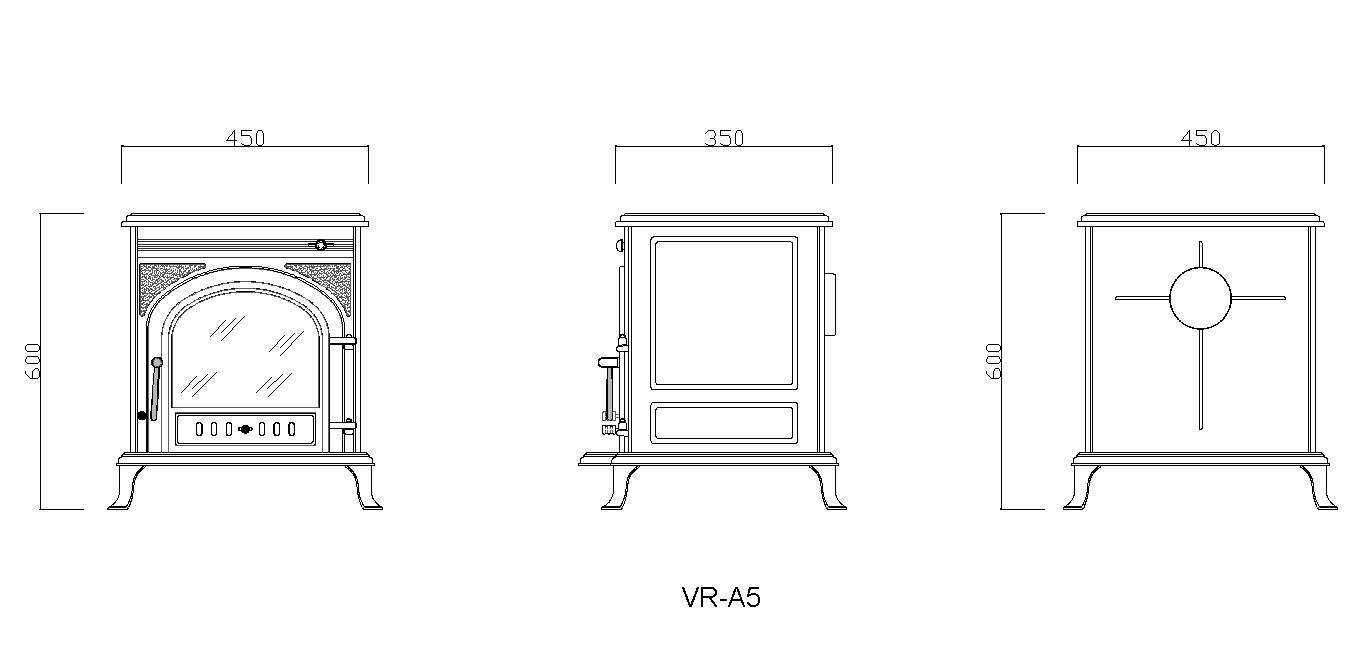 Height: 590mm (23.25")
Width: 445mm (17.5")
Depth: 340mm (13.4")
Flue Size: 125mm (5")
Multi-Fuel Burning, Wood or Coal
Top or Rear Flue
76% Efficient
Riddling Grate
Airwash System
Removable Throat Plate
Dual Air Controls
Weight: 85kgs
Matt Black only
You may also like these related products:
WAS £1369.00

NOW £949.00 inc. VAT

WAS £629.00

NOW £539.00 inc. VAT

WAS £820.00

NOW £760.00 inc. VAT